We designed the course to be comprehensive. It includes 90+ videos, broken down into bite-size lessons, along with quizzes and drills. We'll cover how to deal all 19 games in the WSOP, and you'll get tips on where to apply as a dealer and how to pass your audition. You'll also see each poker variation up close, as Dave provides commentary on live action play.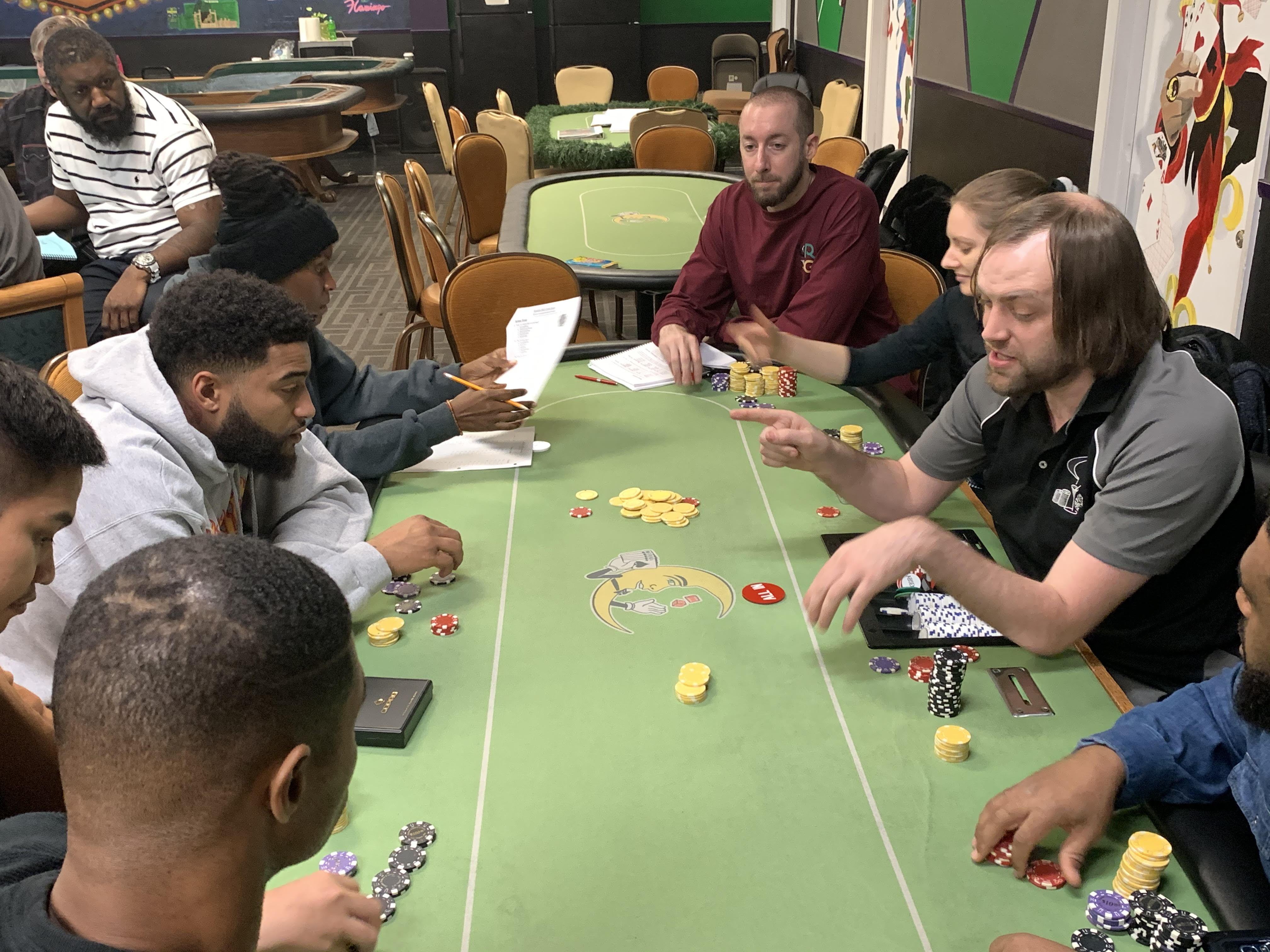 Master shuffling, cutting, pitching the cards, and handling the cheques. Practice your mechanics often to increase your game speed and make more money.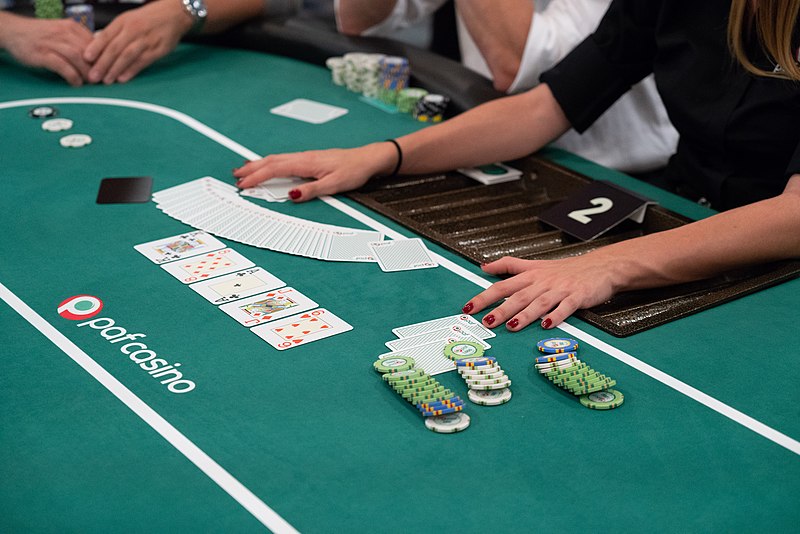 Learn to deal cash and tournament games. Learn math tricks and how to calculate payouts. Learn to protect your game and manage your players, especially the difficult ones.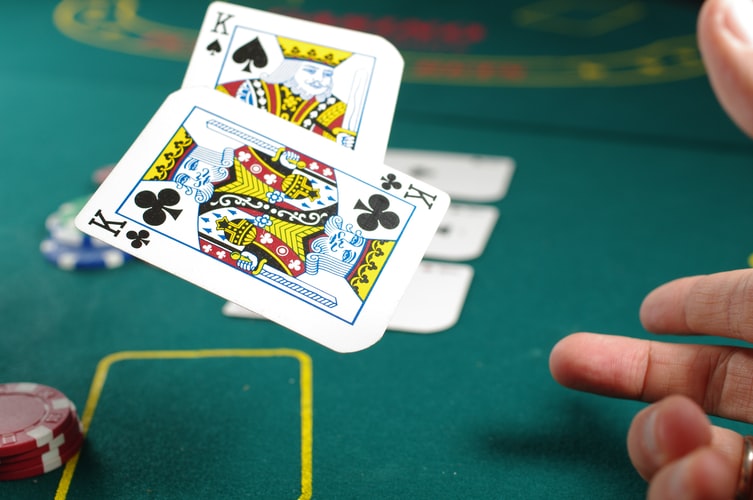 Learn all of the rules and nuances to deal Texas Hold 'Em, Pot Limit Omaha, and Stud & Draw Games. Learn all 19 poker variations that are dealt in the WSOP.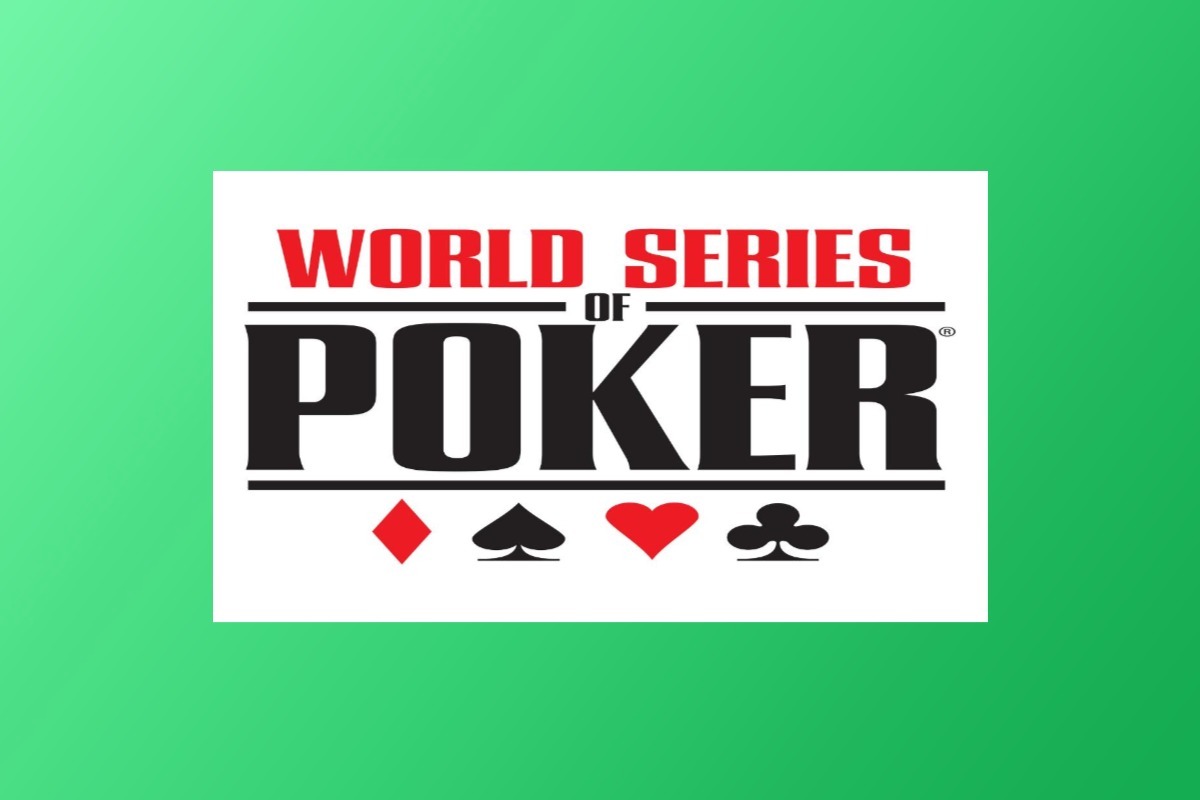 Passing The
WSOP Audition
Dave has dedicated a whole section of the course to teach you how to pass an audition, including the WSOP. You'll also learn how to play "The Box of Doom," a dealer simulation game.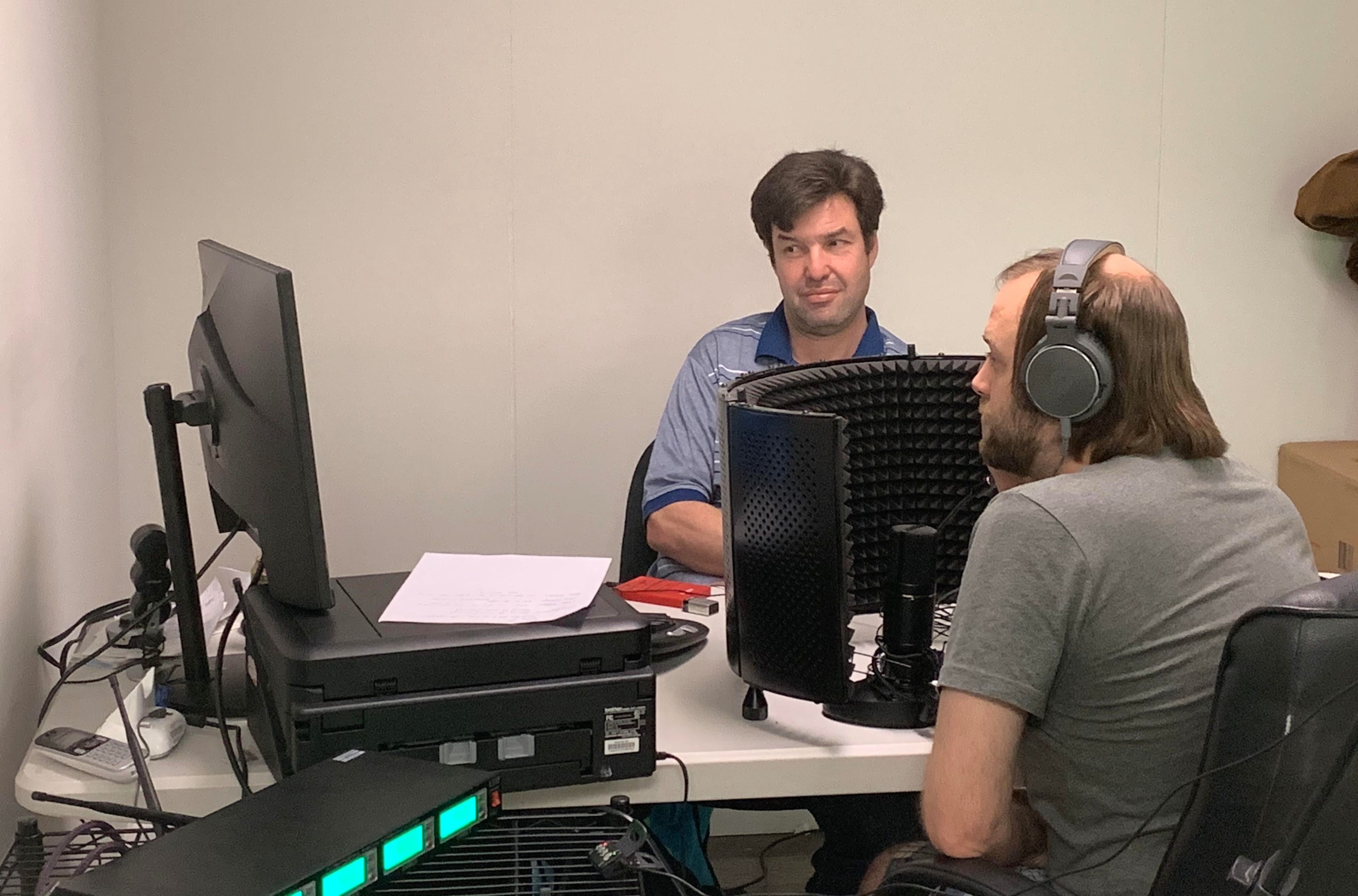 Dave invited some of his former students to play all of the poker variations. You'll get to see each game up close, as Dave provides commentary during live action play.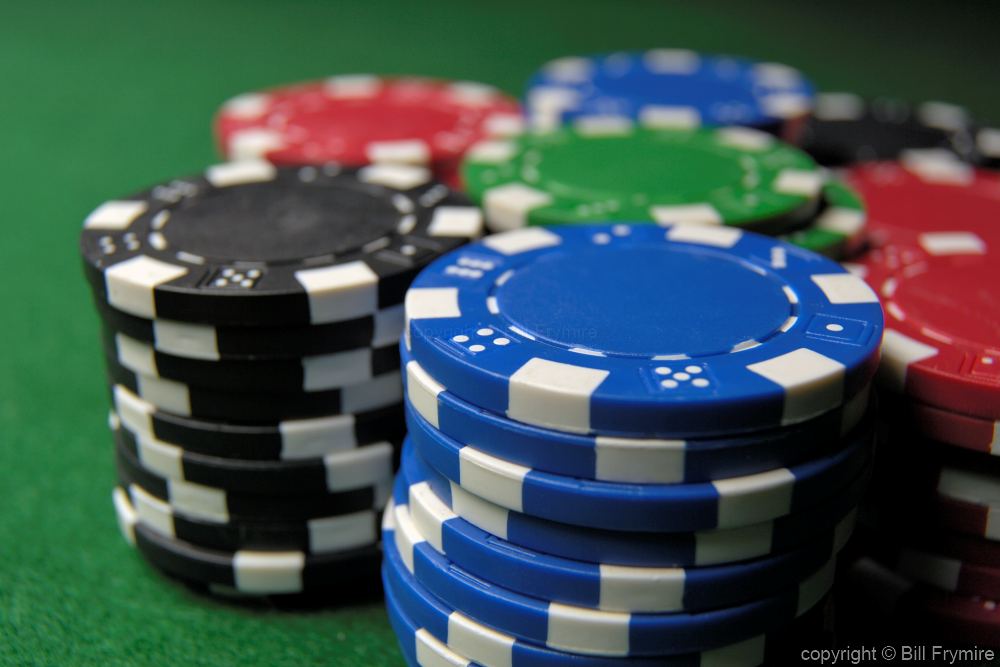 Unlike other dealers in the casino, most poker dealers get to keep their own tips. Dave will show you how to maximize your tips each shift by interacting with your players.
Take advantage of our new online gaming community
So many online courses include video lessons, but offer little conversation.
No worries. I got you!
I've found that we learn and can apply a lot more when we get to ask questions and interact with the instructor and other students.
Wednesdays at noon Pacific, you can participate in our private, students-only Zoom call. I'll prepare a new dealing lesson for you and take questions. Come join our gaming discussion!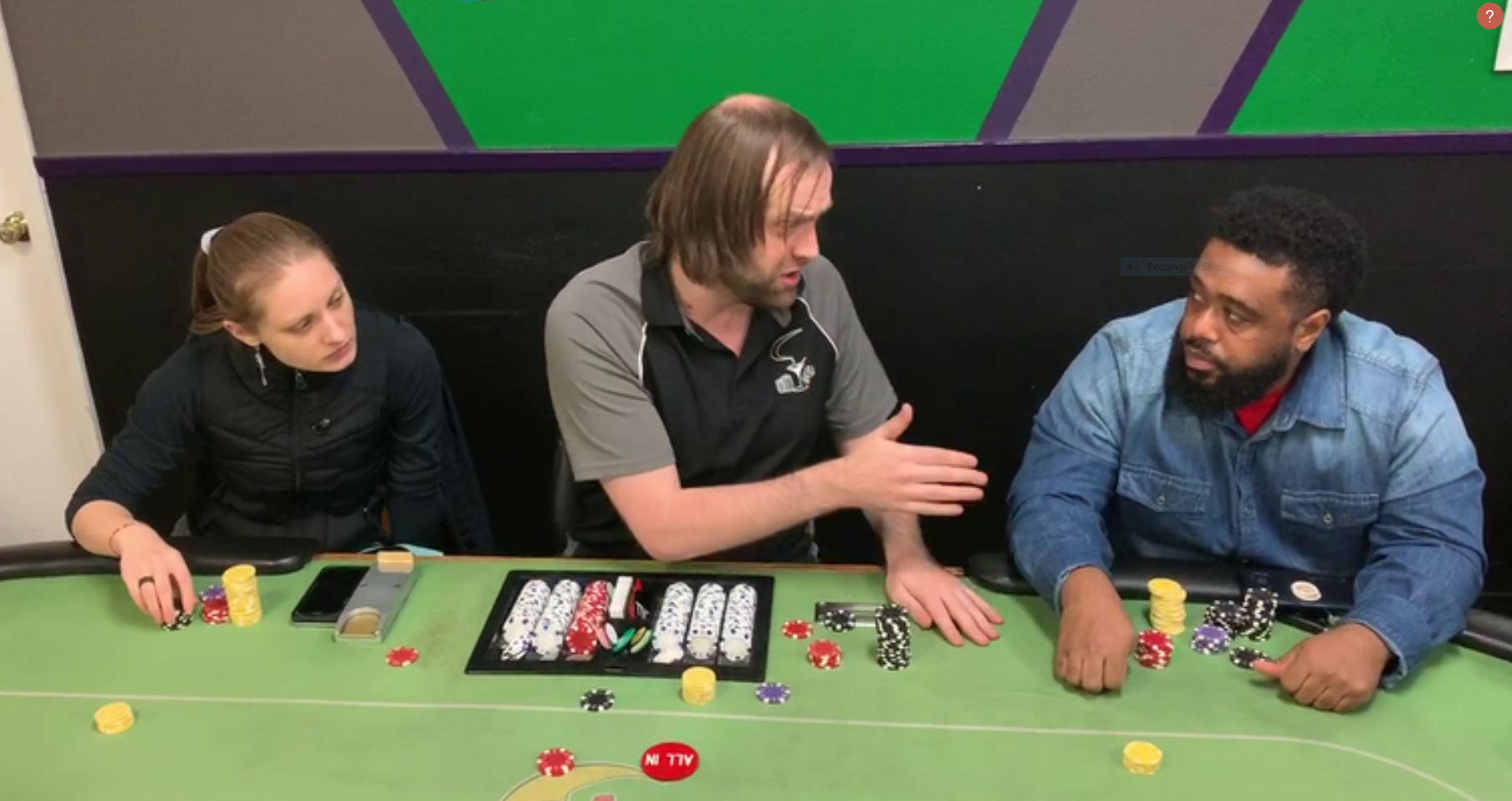 Frequently-Asked Questions (FAQ)
What supplies are necessary for the course?
To take the course, you'll need to pick up a few gaming materials. We've developed a Poker Materials List for you. You'll find it in the Welcome Packet. In the future, we'll be negotiating discounts on poker supply packages that you can buy online.
Who is the course for?
The course is for anyone who loves poker and wants to learn how to deal. Anyone looking for a new career or who wants to earn extra money will definitely benefit. The course can train you as a break-in poker dealer (or tournament dealer. If you're already a table games dealer, this course enables you to pick up another game so you can make more money. (Then, of course, some people take the course to learn how to run their own professional poker games at home.)
Do I need to know how to play poker to learn how to deal?
It helps to know the basic poker rules and games already, but we'll be learning those, so it's not necessary. I've successfully trained many dealers who didn't know anything about poker to start.
How long does the course take?
It's a self-paced course, so it's up to you. You need to put in enough time to study all of the videos, do the quizzes and drills, and practice your mechanics every day. Participating in the weekly student-only Zoom calls is also suggested. A dedicated student can complete the course in 2-3 months.
How much can a good poker dealer make?
This, of course, varies by student. However, typically dealers make a hourly rate, plus tips. Poker dealers are usually the only dealers in the casino who get to keep their own tips, rather than pooling them. Depending on where you deal, you can make $75 - $250 a day. A new dealer who passes the WSOP audition usually makes about $10,000-12,000 dealing the 6-8 weeks of the WSOP. I'll show you how to pass your audition and to maximize your tips.
(Note: Similar in-person instruction for a comprehensive poker dealing course usually costs between $1,000-$5,000. You're getting a great deal by training online with me, and a lot of interaction along the way. I'm available to you and here to help you succeed.)
Let's do it!
~ Dave Thompson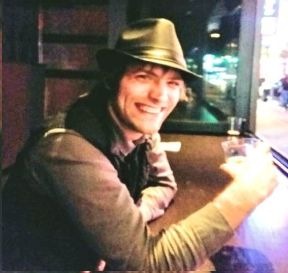 You instructor, Dave Thompson, is the CEO of Changing Vegas, a Las Vegas-based production company designed by and for Millennials. We're creating the future of Las Vegas through innovative videos, games, apps, and online courses. Our aim is to entertain & educate through comedy & commentary. We're excited to embrace a community-based business model and help usher in the New Vegas.
Dave's your Vegas connect. Be sure to reach out to him the next time you're in town!